Swing Gate Lane and High Street, Berkhamsted Development
Published: Wednesday 3 July 2019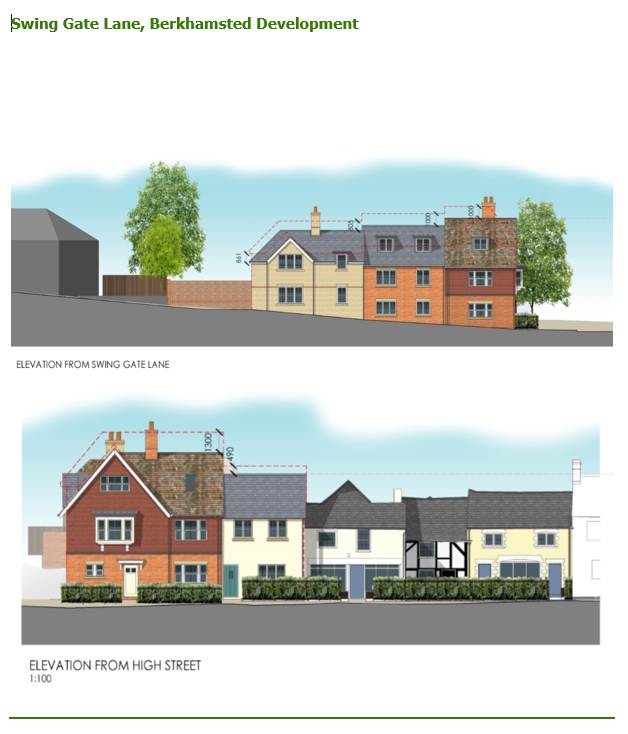 You will soon be able to bid on the Swing Gate Lane, Berkhamsted Development – Corn Mill Court and High Street Berkhamsted, which is nearing completion. The development is made up of:
6 one bedroom flats
3 two bedroom flats
2 three bedroom houses
1 two bedroom house
Advertising on these properties will start later on today so check your account on a regular basis so you do not miss the opportunity to bid on a property you may be eligible for.
Please note that there are some unique features at this development so please pay close attention to the information included in the adverts.
Things to be aware of:
All of the properties share communal outdoor space.The houses do NOT have their own gardens.

There is no outdoor storage space so push chairs, bikes etc. will need to be stored within the properties.

Parking is available but is not allocated.

There is no lift within this development.

Some of the properties have entrances from main High Street and some have access via an entrance at the back and will be statd on the advert.

The properties share communal bin facilities.

If you are shortlisted for one of these, the Council's Allocations Team will contact you.